Projects
Projects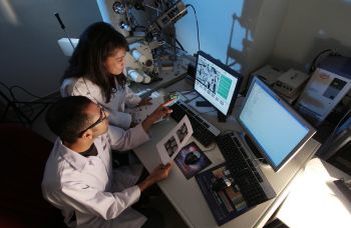 The evidence-based research and exploratory scientific studies of Bárczi make it possible for us to enrich the theoretical foundation and disability studies with facts and findings that no one has thought about before, as well as strenghten the effectiveness of its practical toolbar contributing to an improved quality life for children, young people and adults with disabilities.
Research and development
Helping Hyper Active Nurture Development – HELPING HAND (2017-2019) The project aims to provide teachers in kindergartens and parents with knowledge and skills to understand better and work more effective with children with ADHD/challenging behaviour in regular (mainstream) learning environment. For the successful lifelong inclusion, the participation in age related activities and environment is very important for every child either with typical or atypical development. This goal is supported by the intellectual outputs of the project: handbook and training for kindergarten teachers and manual for parents about ADHD/challenging behaviour.
More information: http://www.helping-hand.hu/index_hu.html
Path Of Deinstitutionalisation – Urgent Moves (PODIUM) (2015–2018) The main objective of the PODIUM project is to promote the transition from large social institutions to community based settings via higher education measures, such as curriculum development, pilot trainings and workshops. We implement our project in cooperation with the Faculty of Social Sciences in order to involve students from both academic fields.
Our partner organization are: Central Denmark Region (Denmark), Asociația Alternativa Brincovenești (Romania), CUDV Draga (Slovenia), MDRI-Serbia (Serbia), Eötvös Loránd University Faculty of Social Sciences – Hungary and Equal Opportunities of Persons with Disabilities Non-profit Ltd. – Hungary, chair of consortium.
More information about the partnership can be found here: http://fszk.hu/english/podium/
The 'Autism in Education' Research Group (2016–2020) of the Hungarian Academy of Sciences (HAS) – ELTE University has been officially founded on the 1st of September, 2016. It is funded via a grant within the Content Pedagogy Research Program of the HAS. The research group has developed its approach on the basis of its preceding work within the framework of the 'Inter-Departmental Autism Research Group' at our Faculty. Beyond their foci in exploratory research and innovative R+D projects, their main interest is in establishing and developing further the evidence-based practices within the field of autism.
The research group integrates research and practice competencies in the fields of education, special needs education, psychology, and health sciences. Cognitive development, educational neuroscience and the evidence-based application of state-of-art info-communication tools receive special emphasis.
More information: http://maszk.elte.hu/english-summary/who-we-are/
The Digital Autonomy supporT in Autism (DATA) project (2017–2020) is aimed at designing, developing, evaluating and implementing a complex digital service that can effectively help people on the autism spectrum improve their social and daily life skills and enhance their autonomy. The project focuses on developing a system composed of an autonomy-supporting mobile application and a web-based content management interface, building on up-to-date, evidence-based methods. The key partner in the project is the Hungarian Autistic Society (AOSZ).
More information will soon be available at: http://data.aosz.hu
The Social Serious Game – Social Development Project (SHAKES Project) (2013-) is aimed at designing, creating and evaluating a social-serious-game-based multi-modal, interactive software system for screening for high functioning cases of autism spectrum condition at kindergarten age.
More information: http://gyorimiklos.web.elte.hu/shakes.htm