Sweden - new possibilities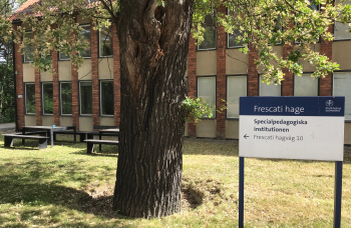 Two of our colleges, Bianka Bogdán and Vanda Katona took part in a five-day-long experience organized by Erasmus+. They visited the Department of Special Education in Stockholm University in the heart of Sweden, with the hope of establishing educational connection between the two universities.
The trip itself was not only effective, but also instructive. Our colleges were able to communicate their viewpoint about the possible improvements in the contact and student mobility. They managed to build up a good relationship with the Department of Special Education and successfully debated about the future opportunities of students taking part in Erasmus. As they spent their time working and building labor relation between the universities their perspective of other nations' education developed and widened as well. They recognized differences between the professorships' infrastructure, the organizational function and the student assistance system. To help the students adapt to the new environment, the universities are planning to give them advantageous Erasmus scholarships.
Written by: Laura Gombos, intern